2018 broke new ground for Canadian cannabis enthusiasts. On the 17th of October in 2018, Canada legalized cannabis for recreational use nationwide. Canada, host to one of the world's largest 4/20 cannabis events in the world, allows Canadians over the age of 19 to purchase cannabis legally from their choice of either government approved physical or virtual dispensaries.The exception is that you have to be 18 in Alberta and 21 in Quebec.
Legislation couldn't have come at a better time. In 2018 alone, Canadians spent nearly $1.6 billion on legal, recreational marijuana. An estimated 14 percent of Canadians aged 15 or older have reported consuming cannabis products either daily or weekly in 2018 – an estimated 4.2 million people.
Clearly, Canadians love their cannabis. They love their cannabis so much that, in fact, many are turning to gray-market alternatives. As many as 60 percent of Canadian source their cannabis from sources which are not government approved.
What gives?
Undoubtedly, the federal government's legalization of cannabis is a step forwards in the right direction. But that doesn't insulate them against criticism. Industry watchers have cited "cost" and poor "location choices" as primary customer pain points driving away legal sales.
One "gray market" cannabis lounge owner has stated that many of his clients have turned to businesses such as his because "government operated stores are failing to deliver a strong product at a competitive price."
Compounding these problems is a very real lack of accessibility to products that consumers have grown accustomed to over the years and have come to expect to be able to purchase once cannabis was legalized. Edibles, tinctures, topicals and concentrates are just some of the few categories that government dispensaries either don't carry, or offer in dosages low enough to be ineffective.
For the vast majority of Canadian cannabis consumers, legalization has reduced their cannabis selection vastly, raised costs to an exorbitant level and has lowered quality drastically.
Canadians that are fed up with their federal government's incompetency have turned to one tried-and-true source for all things cannabis.
Mail-order marijuana.
Also known as MOMs, mail-order- marijuana dispensaries are able to offer the same variety of high-quality cannabis products that Canadians have grown accustomed to. Consumers both new and experienced with cannabis have their selection of affordably priced cannabis flower, tinctures, edibles and concentrates – all from the comfort of their own home.
With that being said, prudence should still be exercised. As great as MOMs are, there are many mail-order dispensaries out there and finding the perfect one is difficult.
Which one can you really trust to deliver affordable, high-quality cannabis flower and products?
If you're tired from purchasing from government dispensaries and want to find a trusted, mail-order marijuana dispensary for all of your cannabis needs; read on as we break it down.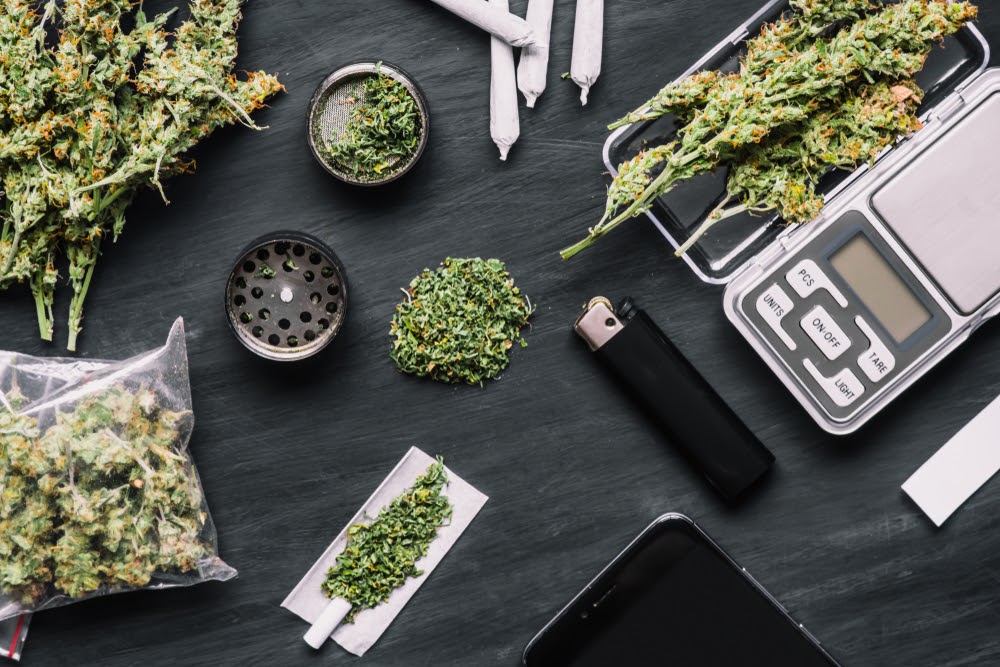 Things to Look Out For When Choosing Online Weed Dispensaries (MOMs)
Before we get into our favorite options for mail-order marijuana, consider some of the factors that make up a well-trusted and quality mail-order marijuana dispensary:
A variety of cannabis flower and cannabis products
Customer support that answers all of your cannabis questions
Their own cannabis blog with cannabis news, information and recipes
Reliable website
Trusted by both the industry and consumers alike
A user friendly website
Affordable pricing and weekly discounts
Now that we know what factors separate a good mail-order dispensary from a bad one, let's see how some of the most popular online dispensaries fare against each other.
Buy Low Green vs Pot Cargo: Which Online Dispensary is Better?
For the purposes of this exposé, we've had the opportunity to sample selections from 2 well known and trusted mail-order dispensaries – Buy Low Green and Pot Cargo. A quick look at Pot Cargo's selection says more than words ever could – a variety of cannabis products, intuitive site design and affordable pricing. However, special features and other quality-of-life improvements that Pot Cargo is lacking can be found in abundance at Buy Low Green.
Here's why we prefer Buy Low Green over Pot Cargo:
Pot Cargo has weaker customer support
Customer service is one of the most important things, if not the most important thing when conducting business, and no other dispensary does it better than Buy Low Green.
Have you ever had a burning question about a product or service while you're shopping only to waste 10-15 minutes trying to find someone for assistance?
Could you imagine doing that for something as personalized and confusing as cannabis?
We can't either, and that's why we love Buy Low Green's almost 24/7 live chat support service. Cannabis enthusiasts both old and new have the ability to talk to a real person about product questions, recommendations and concerns – all in the span of a couple of minutes.
Not only is their live chat service near instantaneous, their agents are knowledgeable as well. At Buy Low Green, you won't be getting the typical pushy salesman coercing you into making a purchase; you'll be getting quality service that gets to the essence of your question while providing you with custom-tailored product recommendations.
No automated bot responses, no generic copy-paste answers and no frustration.
The value of this cannot be understated.
It goes without saying that Pot Cargo offers customer support services as well. However, a quick look at their site would show that they do not have live chat support and that they typically take a day to reply via email. Customers are met with a generic, impersonal "contact us" page that feels more cold than inviting.
Buy Low Green's commitment to superior customer service alone should be enough to put them in the running for the best mail-order dispensary online, but Buy Low Green has a host of other advantages over their competitors as well.
2. Pot Cargo has more expensive pricing
One of the driving factors for high cannabis prices and reduced product variety offered by legal dispensaries are their high operating costs. The operating costs of brick-and-mortar retail stores include rent, property tax and (at times) physical security.
Their limited physical space also limits their product variety, as they have to continually replace and restock their inventory to ensure that all of their stock is properly rotated before they decide to resupply.
Mail-order marijuana dispensaries are in a unique position where their extremely low operating costs and lack of physical retail space actually increase their product offerings while reducing costs for the consumer. If a mail-order marijuana dispensary offers pricing similar to government dispensaries, you're shopping at the wrong place.
Taking a look at Buy Low Green, it's evident that their cost savings are delivered directly to the consumer. "Northern Lights," a Canadian indica classic is available for $50 for 7 grams (a ¼ oz) $95 for 14 grams (a ½ oz) and $175 for 28 grams (a full oz). In fact, all of Buy Low Green's flower offerings are priced at a maximum of $175 for a full ounce.
On Pot Cargo's side, pricing ranges from $10 to $12 a gram and $250 for a full ounce.
Customers from both dispensaries have reported that each site's flower is superb and fresh. If that's the case, why opt to pay extra for the same product?
The writing's on the wall for which mail-order marijuana dispensary cares less about profit and more about customer satisfaction.
3. Buy Low Green has free shipping for orders $150
Online shopping and e-commerce has revolutionized shopping. Gone are the days of squeezing through crowded malls and standing in line in order to check out. The era of convenient shopping at the touch your fingertips is upon us.
Despite all the benefits that e-commerce and online shopping offer, there is one glaring caveat: shipping and handling fees.
Shipping and handling fees make sense – delivery services are providing a service after all, but it's hard to shake the feeling that online shopping almost comes with a "convenience fee" for being able to shop from the comfort of your own home. You might be persuaded to purchase a product on offer for a significant discount only for that discount to be voided by high shipping costs.
Many businesses know this struggle well and incentivize their customers to follow through on their purchase by offering free shipping. At orders over $200, Pot Cargo waives the shipping and handling fees. However, $200 is a relatively high threshold to get free shipping, especially when Buy Low green offers free shipping at orders of $150 or above.
At this lower price point, customers are able to invest less money up front to try a variety of products as well as saving more money in the long run. As an added bonus, first-time customers won't have to commit to as large of an order in order to save money on shipping costs.
Taking into account how many Canadians smoke weekly and even daily, the money one saves from not having to pay shipping costs each time you have to resupply will definitely add up.
4. Buy Low Green has a blog with cannabis news, tips and information
Despite the federal government legalizing cannabis nationwide, there aren't many resources that can inform new users on the do's and don'ts of consuming cannabis. Visiting a government dispensary and asking a budtender is a possible option, but you better hope that you live in a province that actually has a government dispensary where you live!
Federal rollout and of approved dispensaries has been so low that this lack of "convenient supply" is one of the highest contributing factors pushing consumers away from government dispensaries. Who wants to drive 30-45 minutes in order to ask a few questions about cannabis?
With plenty of product recommendations, guides for beginners and DIY cannabis recipes, Buy Low Green's blog is the definitive resource for cannabis information. Article such as "How to Keep Weed Fresh – The Best Way to Store Weed" and "What is CBD Isolate" inform and educate without any barrier to entry.
Sure, some opinionated pieces from CTV and other Canadian sources may scratch that itch for knowledge, but it's important to keep in mind that articles which are actually useful and relevant to cannabis consumers are written primarily by, well; cannabis consumers. Buy Low Green's commitment to all things cannabis make the site not just a one-stop-shop for cannabis, but also a cannabis community.
Can the same be said for Pot Cargo?
Unfortunately not – the site is void of any forum or blog and operates as a pure online shop.
New users looking for cannabis knowledge from a trusted and reputable source need look no further – Buy Low Green's free blog and included superb live chat service will answer all of their questions and more.
Final Thoughts
You'll be hard-pressed to find a store that offers as much as Buy Low Green does.
Healthy competition between businesses is always good for the consumer, but our own experiences have firmly cemented Buy Low Green as our definitive mail-order marijuana dispensary of choice.
Offering a $25 referral bonus, discount points with every purchase and weekly coupon codes on top of the advantages we've explored together (fantastic customer service, affordable pricing, instant live chat support).
Why would you spend your money with the rest when you can shop at one of the best?